June 12th, 2018 | by Nicolas Ream | Posted in Custom Home | #CUSTOM HOME, #decision, #DESIGN, #REMODEL, #renovate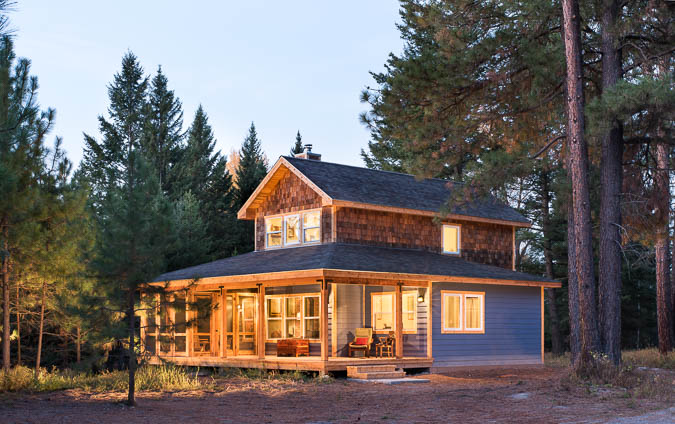 That's a difficult decision, right? One drive through the neighborhoods of Columbia Falls, and you can easily see your choices if you plan to purchase and renovate your next home. Many beautiful homes have for sale signs displayed in the lawn. Let's talk about how the professional designers and builders here at Montana Heritage Home Builders in Columbia Falls can help with your decision.
Custom or Renovate?
Whether you choose a custom home build or to renovate a home, our process begins with us spending a lot of time together! Our design team will need to meet you and understand what you need from your (new) home. We will listen to your ideas and ask questions that will help us better understand your needs. We will assess the condition of your current home, or the home you're considering renovating, and let you know what we feel that it would take to achieve your vision. We will learn what your lifestyle is and how to build a home around your lifestyle.
Materials
We will go with you to visit showrooms so you may select materials, fixtures, and finishes that you love. We do everything we can to make the process as painless as possible for you, because we understand how stressful it can be. To that end, we will help you choose the materials, fixtures, and paint colors to finish your project to perfection.
During Construction
The construction process will take some time, regardless of whether it is a custom home build or a total renovation. We will share our construction schedule with you so you may keep track of where the project should be at all times. We will provide updates regularly so we're all on the same page.
Building or renovating a home is messy work. Our builders do everything they can to maintain a clean work area. We clean up at the end of every day to ensure a clean start for the following day and to protect your home from unnecessary dirt during the construction phase.
The Ultimate Decision
I hope that seeing a glimpse of our processes, which are admittedly very similar whether you're building new or renovating, helps with your overall decision. New construction will, of course, mean additional costs, as the property and basic structure are already included in a purchase and remodel project. However, a remodel project requires the cost of changing things in a home already built. A custom home build requires the land to build on, foundation, and building of the basic home structure. You will have a fully custom home either way; it really just comes down to deciding which route to take.
Montana Heritage Home Builders is a Columbia Falls-based, locally owned company. We enjoy helping homeowners find new opportunities to improve their lives. We would be glad to help you build or renovate your dream home.